Unlike other Wine companies, we have a unique and strict three-stage approach to qualifying any wine before we offer it to you.  Not a chance single meeting at a Wine Fair for us.
Before considering any producer we look for the following fundmentals:
Ceased using pesticides, which get into the grape juice through the leaves.
Practise organic farming principles.
Have obtained or on the journey to receiving Organic or Bio accreditation.
Are skilled in their production methodologies.
They put quality above profit.
We visit the producer on no fewer than three occasions.
We ensure we can see Stage 1 principles in operation.
We ensure we like the wines and that there is a consistency of approach to the winemaking.
We ensure we like the winemaker. Wine is a family but as with all families it has its fair share of "Renegades" and "Mad Dogs" who go out in the noon day sun. It takes exceptional people to make exceptional wines!
We agree with the winemakers that they would like their wines to be represented by Aquitaine Wines.After all this is to be a "marriage of intentions and principles" not a one-night stand.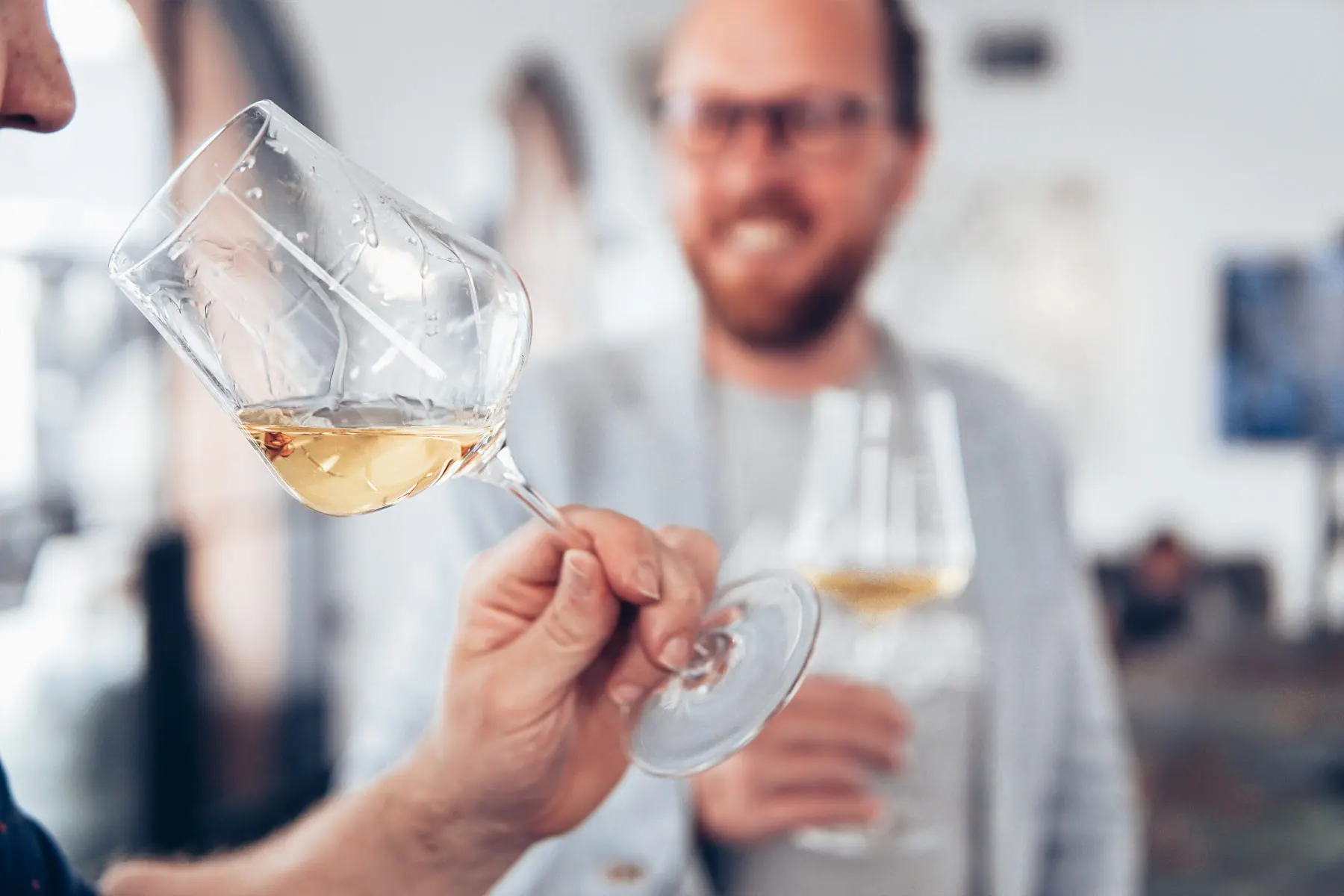 The wines go through our in-house sampling team and we down select.
The final decision though is taken by our "Consumer Tasting Panel".
If the panel do not score the wine above 80 points out of 100 then that's it. We do not buy.
Even after all that time and investment in getting to this point the consumers decision is final.
With thousands of wine producers in the Cotes de Gascogne alone there are plenty of producers to keep Neil Perry our Chief Scout busy!